As the United Kingdom looks for ways to cut its carbon emissions, demand for novel construction materials that contribute to more energy-efficient building design is increasing.
Designers and builders are increasingly seeking material solutions that satisfy consumer demand for environmentally friendly products and comply with expanding regulatory standards.
The government announced stringent new targets for a green construction revolution earlier this year — all houses and businesses would be required to fulfill stringent energy efficiency standards in order to reduce energy consumption and contribute to environmental protection.
As a result, there has been a nationwide growth in green building as more businesses apply incentives for sustainable practices - indeed, the push to minimize energy consumption is now one of the top goals in building and construction.
Material with exceptional performance
We are a nationwide polycarbonate sheet provider to the glass & glazing, do-it-yourself, and horticultural markets.
Our products include a range of multiwall UV-protected polycarbonate sheet that are designed with air chambers to provide superior thermal insulation and impact resistance, as well as a range of solid UV-protected polycarbonate sheets.
And, when it comes to sustainability, polycarbonate is the ideal building material, providing architects and builders with numerous opportunities to maximize energy efficiency while also allowing for design flexibility, increased aesthetics, and cost savings.
Polycarbonate sheets offer significant sustainability benefits, including increased energy efficiency, less greenhouse gas emissions, lighter weight to minimize shipping effect, and a prolonged lifespan to conserve resources.
However, the list of sustainable characteristics does not end there; in fact, one of the primary advantages of polycarbonate sheets is their UV protection.
When used in place of glass on greenhouse or conservatory roofs, polycarbonate provides superior light diffusion due to its thickness. Additionally, the material contains a natural UV filter, which protects anything beneath it from dangerous rays.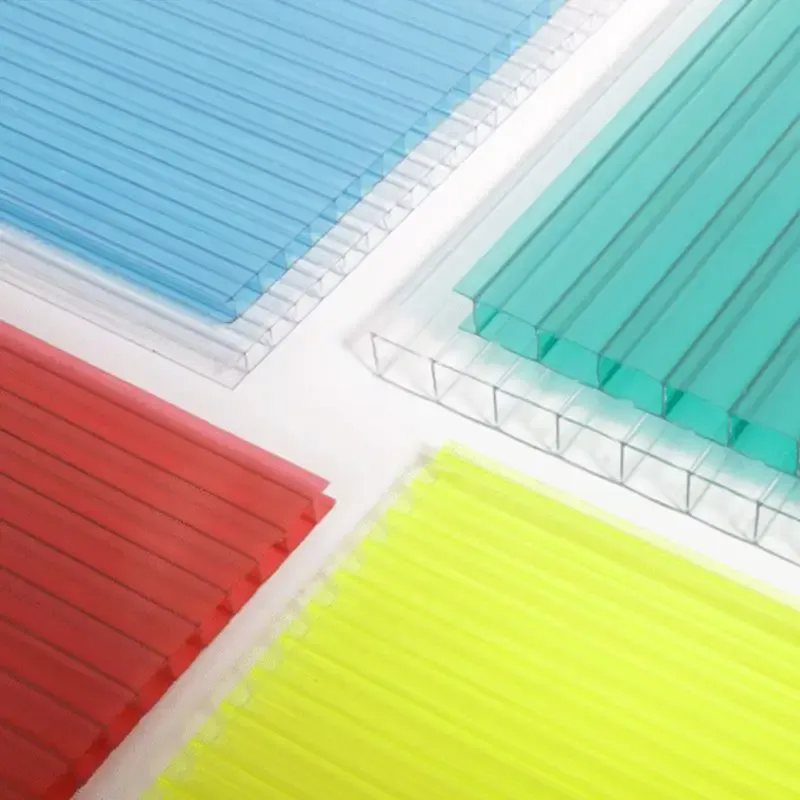 Another advantage is superior insulation – energy benefits include not only keeping heat out, but also assisting in keeping heat in, and when compared to other glazing materials, polycarbonate sheet manufacturer provide superior thermal insulation, enhancing energy conservation and reducing associated emissions.
Finally, polycarbonate is incredibly durable. These sheets are strong, durable, flexible, highly resistant, and extremely easy to work with. They can last up to 25 years, saving consumers time and money on replacements and ultimately contributing to the reduction of carbon emissions – after all, the longer a product lasts, the less it needs to be replaced, reducing the impact of manufacturing.
Contributing to the cause
It is critical that we all do our part to reduce our carbon footprint in today's modern world, and as a business, we have a responsibility to be more environmentally friendly and contribute to the planet's health.
At Novolux, we demonstrate our dedication to sustainability by providing our customers around the country with high-quality, cost-effective, and most importantly, sustainable polycarbonate sheet products.
It is a material that provides superior energy efficiency and UV protection, while also being extremely durable and having a significantly longer lifespan than conventional materials.
Along with dependability and superior customer service, Novolux products contribute to the promise of a net zero carbon nation.