Immunoassay analyzers and chemistry analyzers are used in laboratories to complete biochemical tests that determine the concentrations of substances in patient samples such as urine, plasma, or other bodily fluids, among other things. Laboratories for clinical research

We restore the most popular chemistry analyzers and immunoassay analyzers in the healthcare industry to their original manufacturer's specifications, allowing hospitals, labs, and specialty clinics to provide the same level of care while operating on a more frugal and responsible budget.

Because OEM prices are inflated, you can get the same premium features at a lower cost by purchasing them secondhand. It doesn't matter how big or small your laboratory is; used clinical chemistry analyzers and immunoassay analyzers can be scaled to accommodate increasing testing volumes and types. Identifying the type and amount of reagent used in each test menu helps to standardize test menus.

Keeping technician training requirements to a bare minimum.

Increase the level of dependability.

All of our refurbished analyzers have a reputation for delivering consistent results. Part of the reason we work with them is because even the most advanced models are unable to compete with their proven dependability and quality.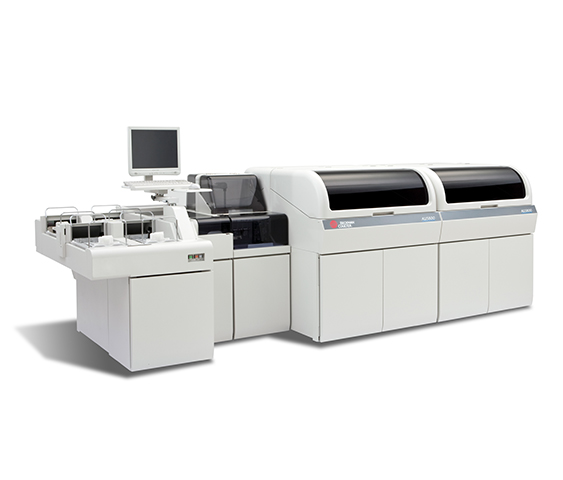 Manual maintenance and human intervention should be minimized.

Work with user-friendly software to track and increase the number of tests conducted.

Detect probe obstructions to ensure that testing cycles run smoothly and efficiently.

Increase the amount of time your system is up.

High testing volumes and tight deadlines present difficulties for laboratories, especially when your clinical analyzers are unable to keep up with the workload or completely stop testing processes. Improve productivity by usingchemistry analyzers and immunoassay analyzers that are virtually identical to new - but without the new-machine price tag. Ensure maximum uptime by utilizing capabilities such as:

Loading of reagents while the process is running.

Tracking of reagents on an automated basis.

The right lab analyzers automate your daily testing procedures through the use of intelligent technology, allowing you to devote your time to other tasks in the lab. Refurbished equipment is preferred by responsible lab managers because it offers premium features at a reasonable price.